MURP graduates (500+) occupy planning and related positions in a multitude of public agencies, non-profit organizations, and private firms. Most work in Hawai'i and the Asia-Pacific region. In Hawai'i, our graduates work in the departments of Business, Economic Development and Tourism, Health, and Hawaiian Homelands, the Legislative Auditor, the House Majority Research Office, the Hawai'i Community Development Authority, Land Use Commission, Hawai'i Finance Development Corporation, and the Office of Planning. Graduates working for the City and County of Honolulu are in the departments of Land Utilization, General Planning, Housing and Community Development, Parks and Recreation, and the City Council. Others are employed by the County of Hawai'i Planning Department, the Maui County Planning Department, banks, trust companies, consulting firms in urban and regional planning, developers, local business firms, and the University of Hawai'i and other colleges, while some have their own planning or law practices.
Graduates working in the larger Asia-Pacific region include those at national universities, urban development, regional planning and housing agencies, planning consultants, and environmental and international organizations. On the U.S. mainland, graduates work as city and county planners, professors in planning and law, program analysts in federal agencies (e.g., OCRM and OMB), planning consultants, and as planners with private firms.
MURP graduates are also pursuing doctoral degrees in planning, political science, geography and economics, while some have pursued law degrees.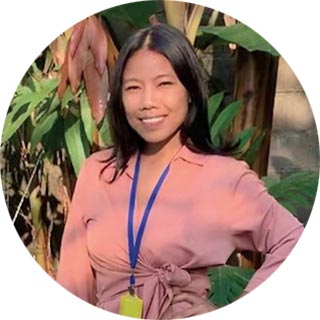 Imelda Carlos
"I have gained a considerable amount of valuable knowledge, advice, and hands-on experience that helped me to arrive at where I needed to be in the work that I do today."
Technical Specialist Housing and Urban Planning, Ministry Of Public Works Timor-Leste MURP Spring 2019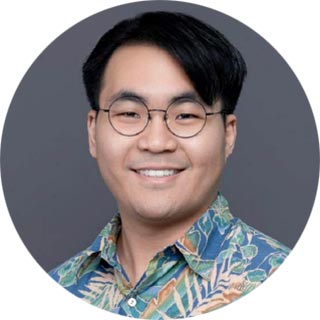 Kendrick Leong
"At DURP I could always call upon diverse viewpoints to think about planning's most pressing challenges."
Hawaii Data Collaborative I Research Specialist I MURP 2019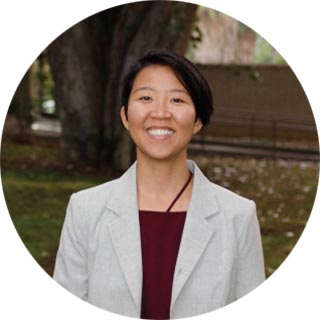 Laura Mo
"I loved my time here! DURP is a magnet of similarly-spirited family-you-hadn't-met-yet from all over the world, and the professors and staff really strive to make DURP a welcome place to learn and grow."
City & County of Honolulu, Planning Division I Planner I MURP 2018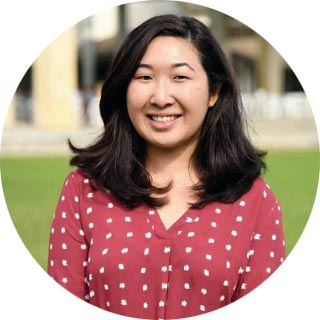 Lena Phomsouvanh
"The program allows professionals from different disciplines to come together and engage in discussion on multifaceted issues encouraging students to learn from one another and expand their skill set."
City and County of Honolulu Department of Planning and Permitting, Land Use Division Land Use and Zoning Planner I MURP 2019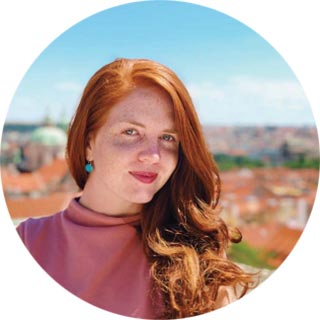 Abbey Seitz
"My time at DURP was a formative time as it provided me with a passion to address society's inequalities through progressive planning and policy making."
Currently pursuing a Master's in Law (LL.M.) in International Human Rights Law at Europa-Universitat Viadrina Frankfurt (Oder) I MURP 2016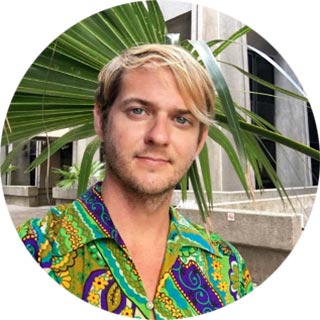 Cody Winchester
"DURP provides a holistic curriculum that includes hands-on skills training, meaningful service­-based learning, and opportunities to interact with a variety of exciting guest lecturers of diverse backgrounds and experiences. The Disaster Management and Humanitarian Assistance program was exceptionally beneficial as a supplement to my planning education and allowed me to grow in my specific field of interest."
Environmental and Land Use Planner, Group70 International, Inc. I MURP 2018
DURP Alumni Across Sectors
Leo Asuncion Jr., MURP '91
President-Elect, American Planning Association (APA) & Commissioner, Hawaiʻi Public Utilities Commission
Dr. Michael R. Digregorio, MURP '93
Country Representative, The Asia Foundation, Vietnam
Scott Glenn, MURP '09
CEO, Hawaiʻi State Energy Office
Khaleda Rashid, MURP '80
Former Dean, Architecture and Planning,
Bangladesh University of Engineering & Technology
Daniel Alexander, MURP '11
Vision Zero Coordinator, City and County of Honolulu & Advocacy, Planning, and Communications Director, Hawaiʻi Bicycling League
Kamuela Enos, MURP '10
Director, Office of Indigenous Innovation, University of Hawaiʻi System, Director of Social Enterprise, MAʻO Organic Farms Waiʻanae, Hawaiʻi, Former Member, White House Initiative on Asian American and Pacific Islanders
Jacqueline Kozak Thiel, MURP '12
Chief Sustainability Officer, City of Fort Collins, Colorado
Christina Sablan, MURP '16
Representative, 21st NMI Legislature
Mike Dahilig, MURP '11
Managing Director, Office of the Mayor, County of Kauaʻi, Hawaiʻi
Antoinette Freitas, PhD '15
Specialist Faculty and the Director, Kamakakūokalani Center for Hawaiian Studies, University of Hawaiʻi at Mānoa
Pradip Pant, PhD '12
Planning Program Administrator, Hawaiʻi
Department of Transportation, Statewide Transportation Planning Office
Kathy Sokugawa, MURP '92
Acting Director, Department of Planning and Permitting