We encourage community-engaged scholarship. Our students have worked closely with communities on numerous projects ranging from class projects and capstones to funded research that has helped bolster our core values of social and environmental justice. Read more about some of our student projects below.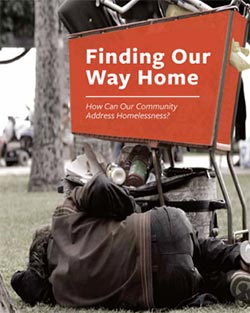 APAHI 2019 Class Project Award Winner: PLAN 661
FINDING OUR WAY HOME: HOW CAN OUT COMMUNITY ADDRESS HOMELESSNESS?
Collaboration Between Sectors Deliberation Guide on Homelessness
In Spring 2019, at the University of Hawai'i at Manoa, 14 graduate students attended the Department of Urban and Regional Planning course PLAN 661: Collaboration Between Sectors. Throughout the semester, students examined collaborative strategies for organizational and community change and modeled these strategies to develop an issue guide promoting deliberation on the critical issue of homelessness in Hawai'i.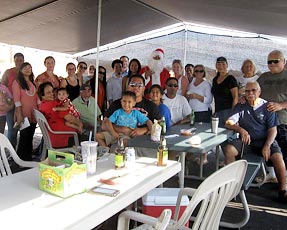 PLAN 741: Kailapa Charrette
The Kailapa Community Association (KCA), a 501(c)(3) federally recognized nonprofit organization formed by the Kailapa Hawaiian Homestead community, leased a 14.3-acre parcel in Kawaihae, Hawai'i Island, from the Department of Hawaiian Homelands (DHHL) for a community resource center. The KCA collaborated with students from the Department of Urban and Regional Planning (DURP) at the University of Hawai'i at Manoa (UHM). The project was part of a community planning course during which students and faculty produced a report titled "Ho'okumu ka Piko: Establishing the Piko, Kailapa Community Resource Center." The report described the cultural and historical background of Kawaihae and presented the planning process for the resource center coupled with a conceptual plan encapsulating the community's vision of a place that perpetuates Native Hawaiian culture and values. The KCA invited another UHM team of DURP students and faculty who conducted a site visit and analysis followed by a two-day design charrette. The emphasis was on participatory design – living with host families and engaging with community members to better understand their needs and priorities. Inputs from KCA members (and other experts) about the site helped gather local knowledge and values and provided a more nuanced understanding of the site. The two-day design charrette resulted in innovative conceptual designs that were then shared at the Mo'olelo Hali'a Aloha Talk Story event.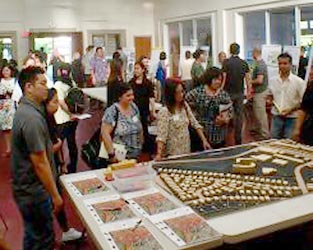 PLAN 751: Waipahu Talk Story
Students in PLAN 751 (Planning Practicum) developed the baseline research generated in PLAN 678 (Site Planning) and PLAN 620 (Environmental Planning) to provide a comprehensive planning report. They also hosted a talk story with the Waipahu community. Student groups shared their research on different issues associated with transit oriented development such as climate change, placemaking, affordable housing, transportation, and economic development and learned from community feedback how these might be contextualized to meet community needs and priorities. The event was free and open to the public with pupus, giveaways, and a co-designing activity. Among the attendees were Leo Asuncion, Director, Office of Planning, representatives from various state agencies, Department of Planning and Permitting, SHADE, and Senator Clarence Nishihara who engaged students in a Q & A feedback session.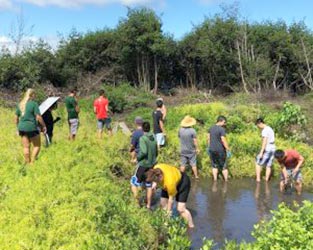 PLAN 101 & 310: Fishpond Site Visit
The PLAN 310 (Introduction to Planning) class went on a field trip to Waikalua Loko i`a, a 400-year old fishpond that is being restored on the shoreline of Kane`ohe Bay adjacent to the Bayview Golf Course. The purpose of the field trip was to introduce the students to the concept of Mālama `Ǡina (caring for the land) to highlight how Hawai`i can respond to the changing climate confronting us and, at the same time, increase efforts to become more sustainable. Herb Lee, Jr., CEO of the Pacific American Foundation and owner of the fishpond explained the efforts of the organization and its volunteers to restore the pond. Student teams constructed replicas of an "ahupua'a on the shoreline," using natural materials available. They also volunteered to remove invasive mangrove shoots from the wetland area along the edge of the pond.